Upcoming Litters
We are dedicated to producing exceptional family dogs. Our lifelong experience with breeding and training dogs gives us the knowledge needed to consistently breed dogs that are not just beautiful and healthy, but also a joy to be with. Please see our Testimonials page to see what other families are saying about our wonderful puppies.
We strive to produce the highest quality puppies. Our goal is the continued development and improvement of the Labradoodle breed. Health testing is an important aspect of our breeding program. Health testing of parent dogs includes:
Hips (OFA or Penn HIP)
Elbows (OFA)
CERF (eye exam)
Cardiac screening
PRA/prcd genetic testing
von Willebrand genetic testing
Patellar luxation screening
Additionally, we temperament test all breeding stock and carefully consider all aspects of the dog's personality and behavior to ensure that only great all-around family dogs produce puppies for our program.
We are currently accepting reservations for puppies as indicated below. You may reserve a puppy here. We help families to select a puppy who will be a great match based on the family's lifestyle, activity level, desired temperament and other general preferences such as color. Families meet the puppies and make their selection based on the date the reservation and deposit are received.
Our Labradoodle puppies are beautiful, well-socialized and guaranteed to be healthy when you bring puppy home. We are proud of the long term health of our Labradoodle lines, and offer a 2 year health warranty for any serious genetic issues.
For families living out of the area, we are happy to help you select your puppy using photos and our detailed descriptions of puppy's temperament and activity level. We will talk with you and ask specific questions to learn about your family and lifestyle, in order to help you select the perfect puppy for you! Shipping is available to homes throughout the United States. Please contact us if you would like more information. We love to talk about puppies!
About the Parents and Puppies
Australian Labradoodle puppies for sale California
Ember and Dash are both wonderful family dogs. We are very excited about this repeat breeding between these two.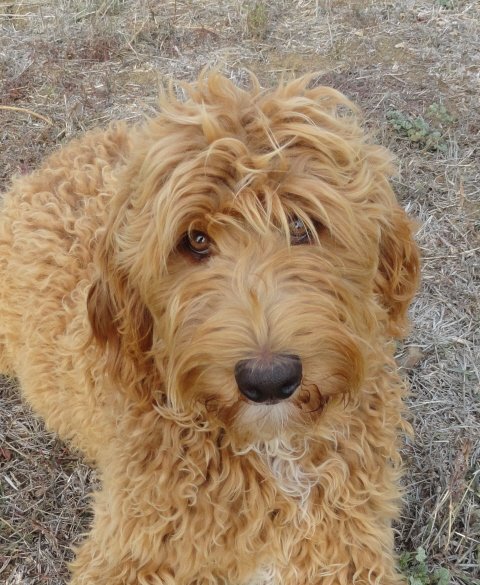 Going home in August
These adorable Australian Labradoodle puppies are available in California, and will be ready to go home soon. Ember and Dash are both fantastic dogs, and previous puppies they've produced have all been just gorgeous. We expect these puppies to be highly intelligent and easily trained, just like mom and dad. Coats will be wavy to loose curly fleece with gorgeous rich colors of red, apricot, and deep caramel. Puppies should mature to around 30-38 pounds.
Currently accepting deposits for this litter
Mini to small medium size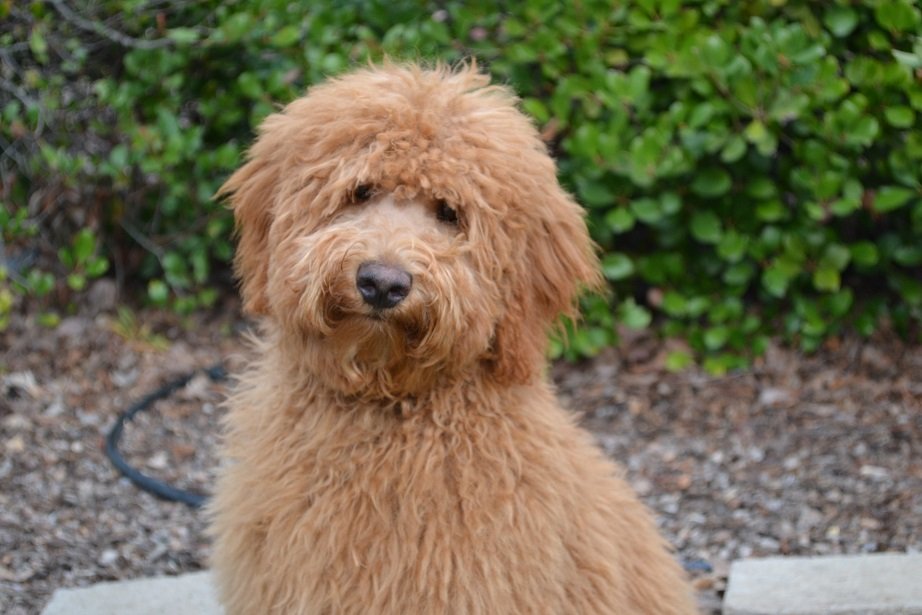 Ruby
Dash
Puppies ready to join their loving families Ocotober 2018
We are expecting a litter of mini to small medium size puppies in shades of red and apricot. Parents are healthy and happy dogs with excellent temperaments, and we expect the same from their puppies. Mature size of puppies in this litter should be around 23-29 pounds. We expect most puppies to have wavy fleece or curly fleece coats, and possibly we could have a pup or two with the wool coat. Most puppies are expected to be solid color – a couple might have white markings as well.
Designed and developed by Web Search + Design LLC